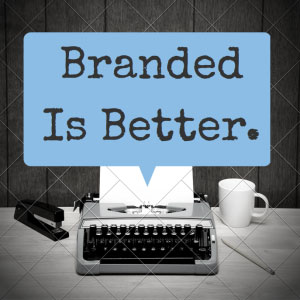 (This blog was originally posted on October 29, 2014, and has been updated to be even better!)
Thanks to popular search engines like Google, finding information is easy and there's a ton of it out there. It's accessible, it's plentiful – but it's not always accurate. Professionals in every field have felt the frustration of the various scenarios that arise from confusing or incorrect information. When clients come through your practice with information they found online, it can be difficult to challenge the misinformation they have collected. Additionally, that misinformation can lead them to make decisions that could ultimately be harmful to the well being of the patient. Fortunately, while it may seem like an overwhelming task, it is possible to reclaim client education from Dr. Google.
There are good ways to go about this, but there are also excellent ways to go about it.
Good: Give your clients a link to an article that gives them accurate information about the health of their pets.
Great: Give your clients a link to an article on your website that gives them accurate information about the health of their pets.
Excellent: Make it a customized article, branded with your practice's logo and contact information, and provided it to them both as a link and as a physical handout that they can hold and take home with them.
Branded client education materials — custom articles with your very own practice branding — are better because they are part of a cohesive brand strategy. They also position you and your practice as a highly credible source of information.
Back in the nineties, a study showed that consumers in grocery stores seek "chunks" of information that they see as having "high informational value" – meaning certain pieces of information acted as cues that gave people confidence in the product without any other information – and product branding was one of these valued chunks of information. When a consumer sees the brand name of a product, they take that as a cue about the quality of the product, and it can influence their product choice.
If we extrapolate this to your veterinary practice, branding your client education materials is a way to package the materials as part of the overall experience of working with you, and it provides a cue to the client that they're receiving trustworthy information. When clients see the handouts you provide them as highly trustworthy, they are more likely to believe and act on the information you give them.
Branding your articles encourages clients to think of the articles as more credible and reliable than information they gleaned from unfamiliar "brands" on the Internet. You are their trusted source of pet health care because they have a relationship and history with your brand.
A cohesive brand strategy is more than the sum of its parts. Taken together, all of the components of your brand are inextricably linked – so sure, branding your materials gives the materials themselves credibility, but having branded materials also gives your practice more credibility. Not only do you have skilled and knowledgeable staff, a cutting-edge facility and a full suite of services, you also have your own companion materials that clients can refer back to long after they've left your practice.
---
Don't have time to write articles for every health problem and wellness question you see in your practice? Check out ClientEd Online – a comprehensive library of fully customizable and easy-to-brand handouts that you can print or integrate into your website.