WebDVM
Custom Veterinary Websites
Improve patient outcomes
Improving the lives of animals and the people who love them is at the heart of everything we do at LifeLearn. WebDVM custom veterinary websites are designed to increase veterinary practice visits and are full of educational pet owner content to improve compliance, and keep patients coming back for more.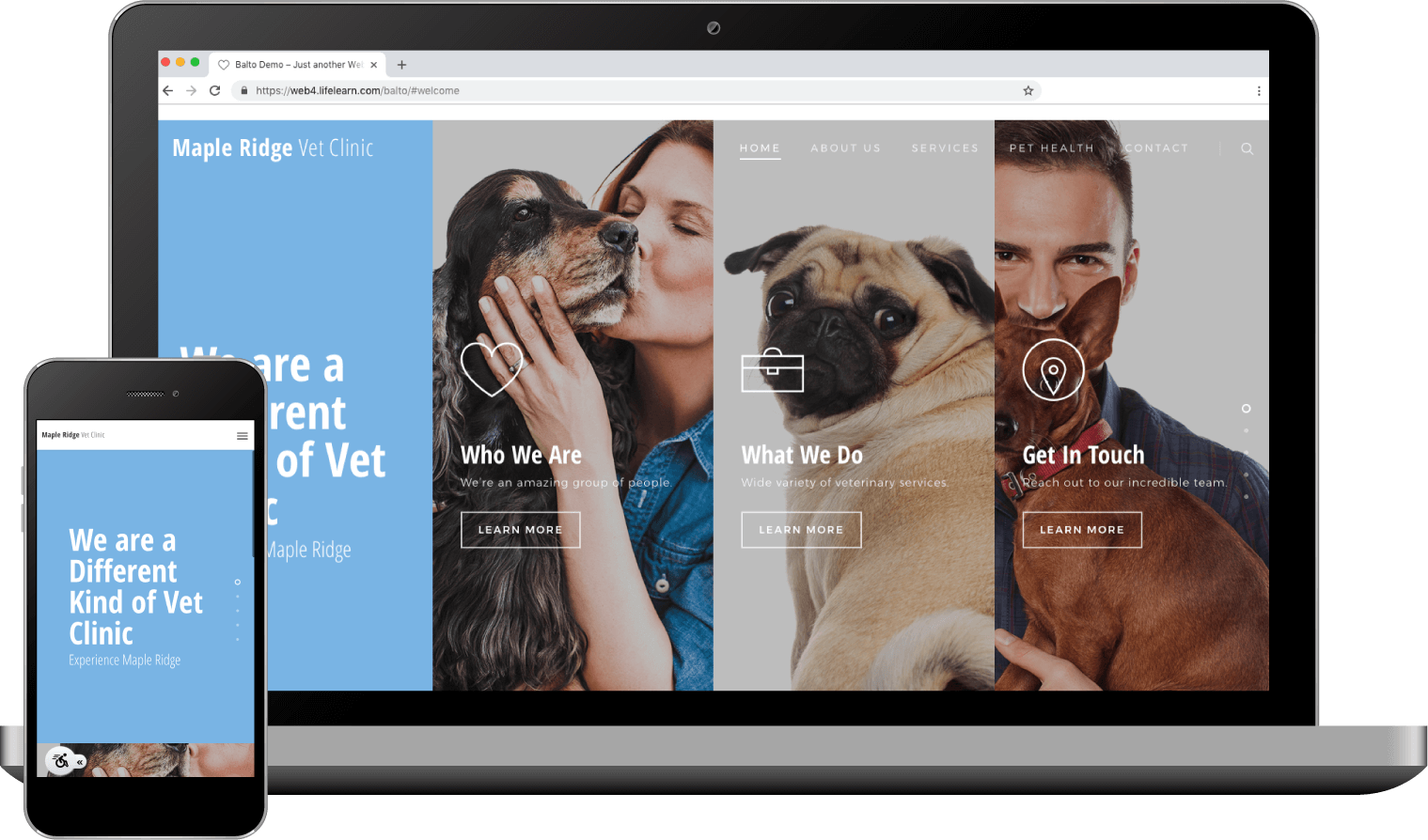 Market your practice more effectively
WebDVM hosts a variety of tools to help you market your practice, while saving you time  to focus on providing the best care possible.
ClientEd, pet health library with over 2,000 handouts to increase compliance
Blogging, built-in functionality to engage pet owners and keep your website up to date
Weekly news, automatically posted to your website to engage clients and keep them coming back
Pet Health Checker, eliminates "Dr. Google" by giving pet owners reliable information and encouraging visits
How-to videos for pet owners on a variety of pet care topics
PetNurse, after-hours telehealth triage service
VetScribe, custom digital content to help keep pet owners engaged
Service descriptions, written by experts to educate pet owners on a variety of medical procedures
com, to educate pet owners on the value of pet insurance
Social media branding, we'll provide the graphics to help you create online design consistency
No-fuss setup, save time and effort with our stress-free website implementation process
Each site is assigned a Client Success Lead and Design Lead to work on the project from start to finish, and our proven implementation process ensures that your vision and input are captured, so we can design and build your online presence with as little of your time and effort as possible.
A kickoff call to understand who you are, your website vision, and requirements
A review call to capture any feedback or revisions
We launch your website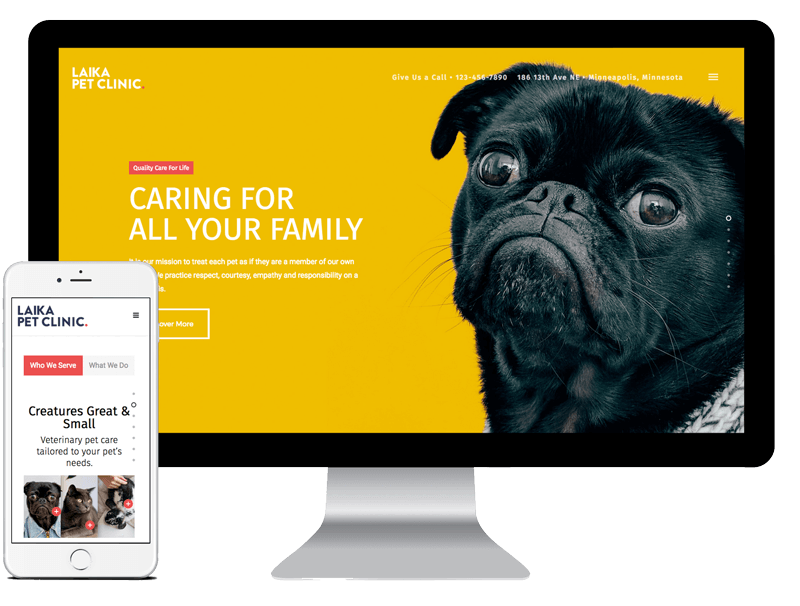 Our support team is here to help
We're here to support you and work with you every step of the way. Once your site is live, our team is still here to provide ongoing toll-free support, team training, and to answer any questions you may have.
Discover today why more veterinarians trust WebDVM to stand out from the competition and book more appointments.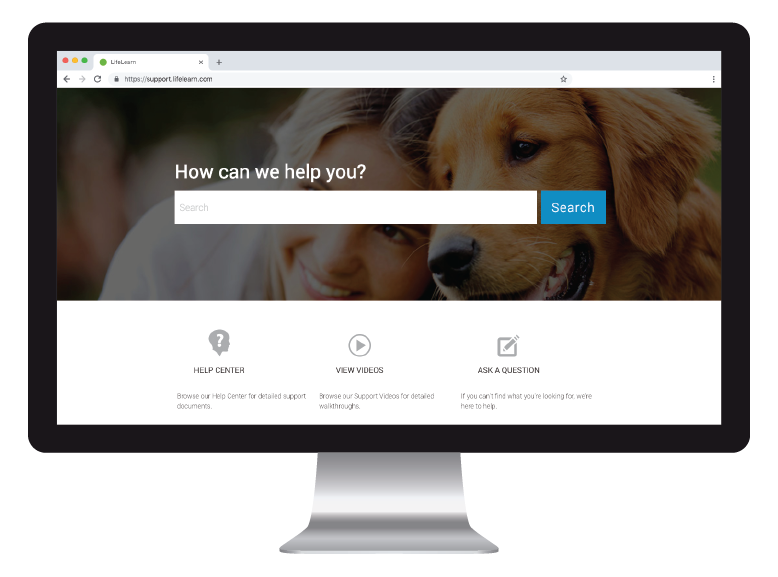 Prices start at $119/Month
WebDVM is available in three editions, ask our sales team for a professional needs analysis and recommendation on which one is right for your practice.
*US Dollars for all non-Canadian customers
A WebDVM website can also include: