WebDVM
Custom Veterinary Websites
Attract and Convert More Clients Today
Most veterinary practices understand the importance of keeping their websites up to date to attract and convert more clients, engage current clients, and maintain a competitive online presence.
However, in a busy clinic where time is at a premium, it's easy to dismiss even small website improvements as too troublesome. So, many practices stay with the websites they know, even though those sites may rank poorly on search engines and be out of step with what pet owners want and expect in a veterinarian website.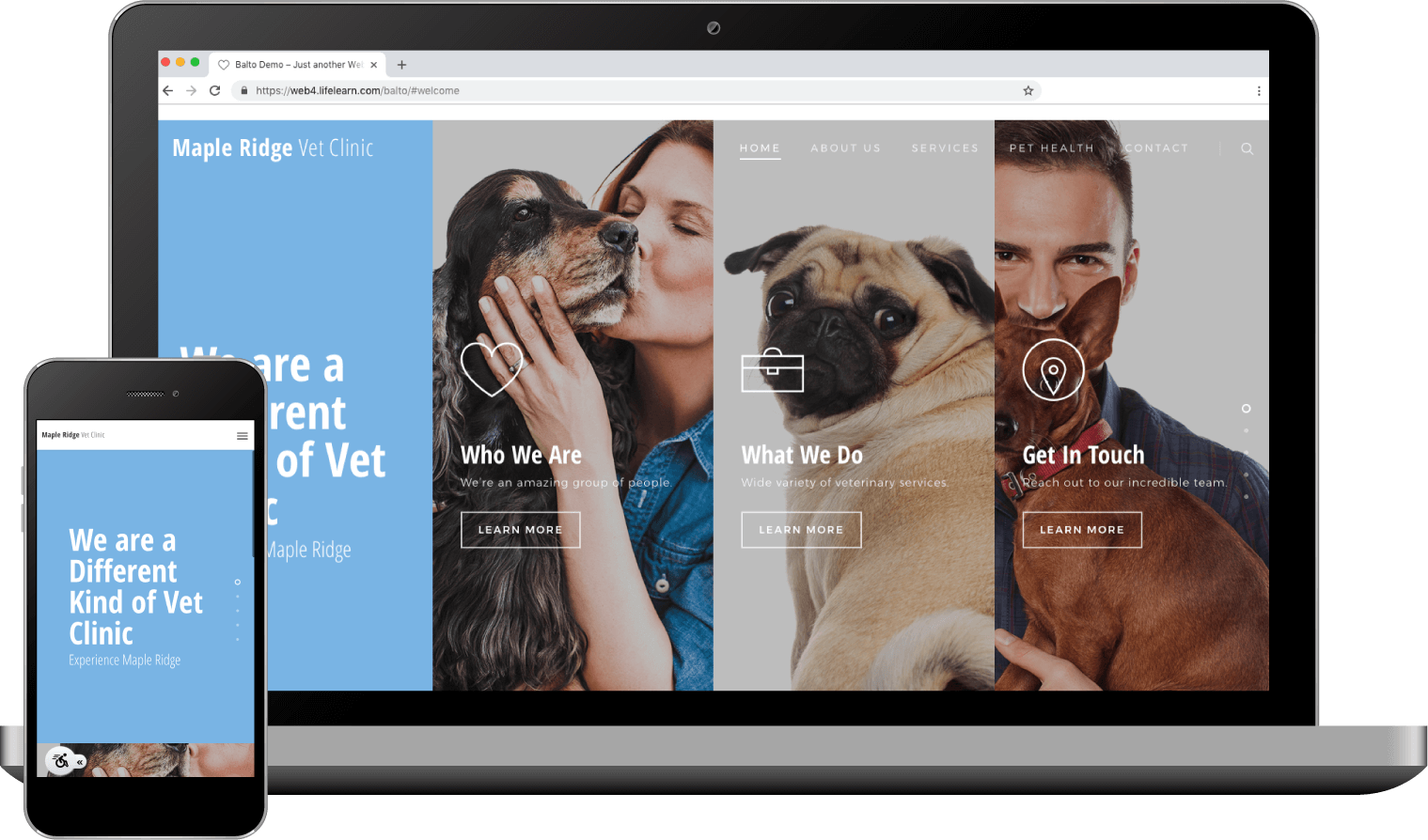 Market your practice more efficiently
WebDVM website features include:
A custom-designed and fully mobile website
Complete access to LifeLearn's ClientEd pet health article library
Built-in blogging functionality, a content management system and website hosting
Prewritten weekly news to consistently and effectively keep pet owners engaged
Online form submissions and appointment booking requests
The Pet Health Checker, an integrated client triage tool
Easy embed functionality to display and play videos from external sites like YouTube
Toll-free practice support for maintenance
A WebDVM website can also include:
PetNurse
The after-hours telehealth triage service
Vetsource
A home delivery pharmacy provider to veterinarians
Custom Content
Website content that's important to pet owners, like pet food recalls
Pet Health Insurance Information
Information to help your clients learn about and choose an insurer for their pet's health care needs
Get Your Pet
An online community of pet lovers that connects potential pet parents with people looking to safely and humanely rehome their pets
Net Promoter Score
The tool to gauge client satisfaction
SEO Extreme
Optimize your website's online presence and ranking in search engines
5 to 25 practice-branded email accounts
(depending upon the edition of WebDVM)
A stress-free process for your team
Our proven implementation process ensures that your vision and input is captured, so that we can define and build your online presence, while minimizing interruptions. WebDVM's intuitive content management system makes it easy to add and update content so you don't need a tech wizard once your website is live.
Getting started is simple:
Give us a quick call to tell us your vision for your WebDVM website.
We build it and show it to you.
We launch your website.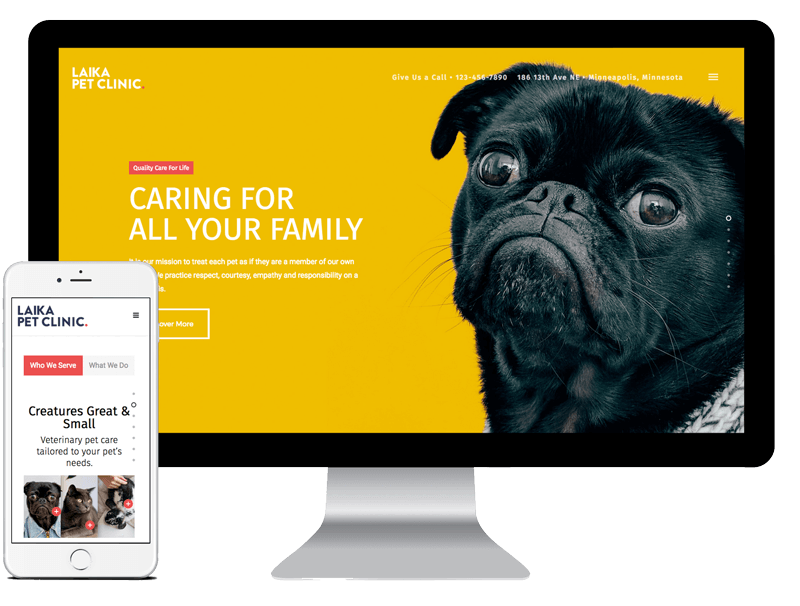 Our support team is here to help
When you call, you deal with a LifeLearn representative who's available to you every step of the way. Our proven implementation process means you get a no-fuss setup, and we even offer training for your team.
Discover the advantages of WebDVM today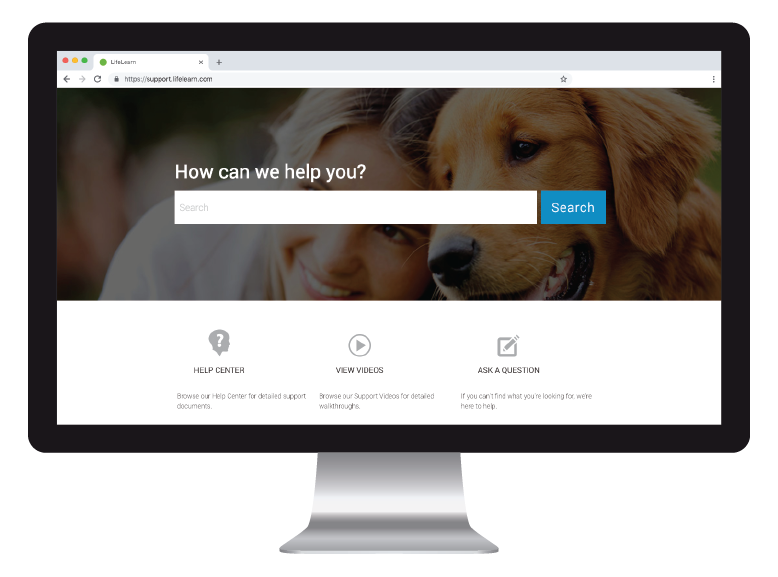 | WebDVM Editions | Essential | Standard | Premium | Exclusive |
| --- | --- | --- | --- | --- |
| USD/MONTH | $75.00 | $150.00 | $250.00 | $875.00 |
| CAD/MONTH | $75.00 | $150.00 | $250.00 | $875.00 |
WebDVM Editions
Essential
Standard
Premium
Exclusive
USD/MONTH
$75.00
$150.00
$250.00
$875.00
CAD/MONTH
$75.00
$150.00
$250.00
$875.00
$75.00
$150.00
$250.00
$875.00
$75.00
$150.00
$250.00
$875.00