WebDVM
Custom Veterinary Websites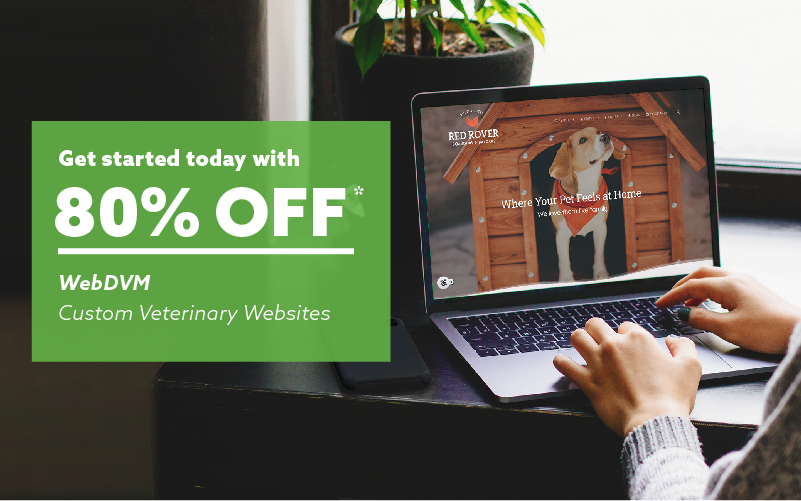 In challenging economic times, attracting new pet owners to your practice shouldn't be expensive, difficult, or time-consuming. With WebDVM, each custom veterinary website is search engine optimized to attract new clients and custom designed to realize your practice goals following our proven no-fuss setup process. Requiring only a fraction of your time to get started, our team takes care of everything, including ongoing toll-free support once your site is live.
Get Started Today with 80% OFF*. Offer Valid Until December 31st, 2020. 
*Offer Applies to WebDVM Plus & Pro Setup Fees
Now more than ever, pet owners are looking for reliable answers
With a suite of industry approved pet health content and online resources, WebDVM improves practice efficiency and positions your practice as the go-to source of trusted information, which strengthens client engagement and drives clients back to your practice.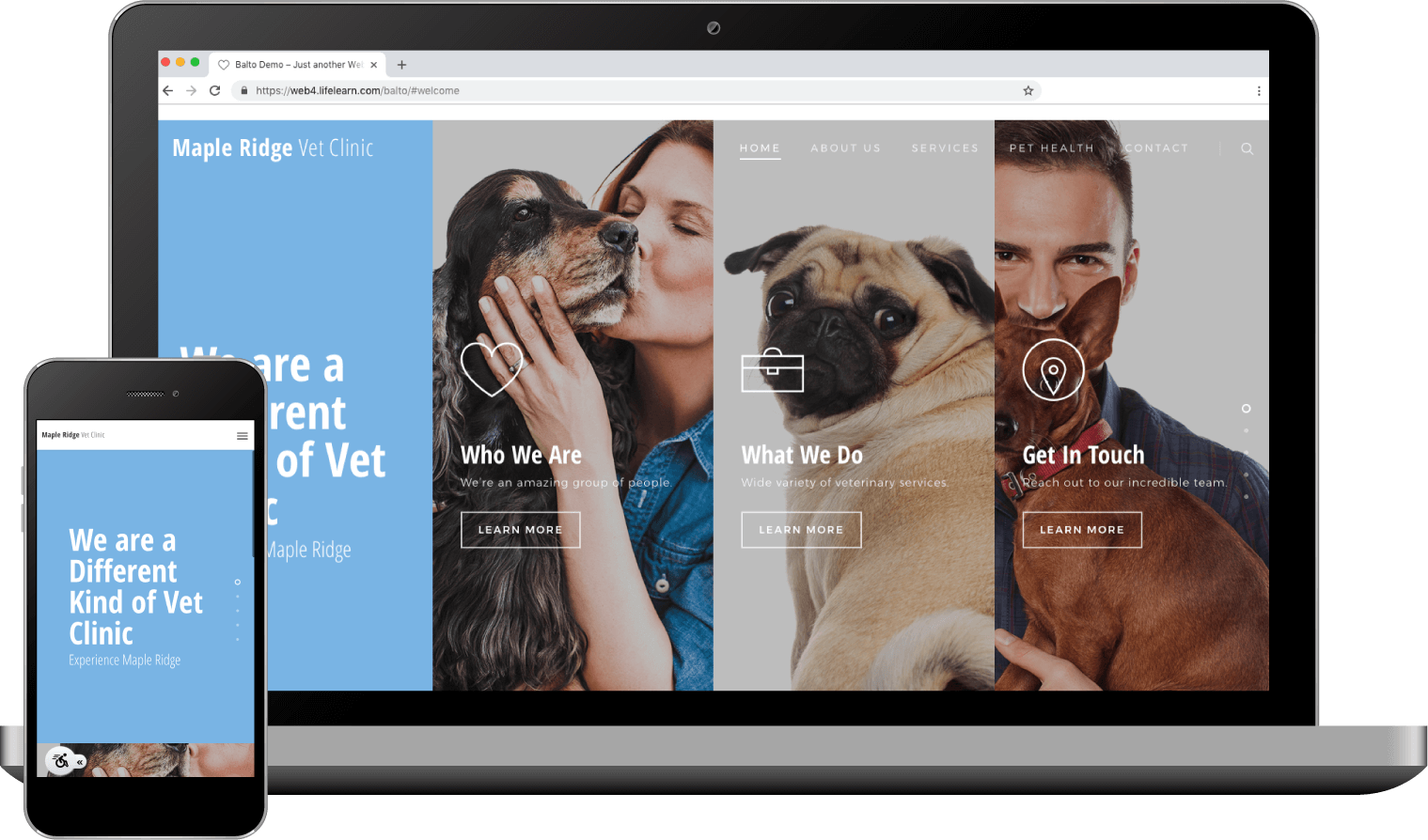 Reach clients on devices they use
Each website is search engine optimized to attract new pet owners and custom designed to convert site visitors into clients. With user-friendly navigation, and mobile-ready design, your current and prospective clients can find and explore your site with ease.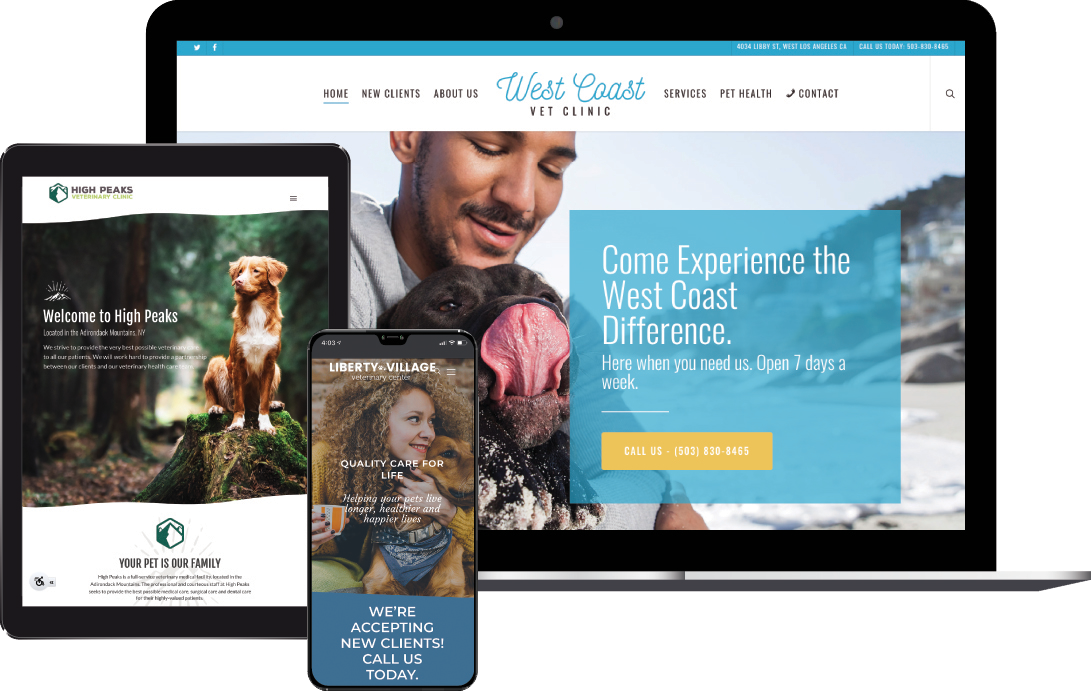 Market your practice more effectively
WebDVM hosts a variety of tools to help you market your practice, while saving you time  to focus on providing the best care possible.
ClientEd, pet health library with over 2,000 handouts to increase compliance
SEO & Google Analytics, built in to each website to ensure top performance and easy access to reporting metrics
Blogging, built-in functionality to engage pet owners and keep your website up to date
Weekly news, automatically posted to your website to engage clients and keep them coming back
Pet Health Checker, eliminates "Dr. Google" by giving pet owners reliable information and encouraging visits
How-to videos for pet owners on a variety of pet care topics
Social media branding, we'll provide the graphics to help you create online design consistency
VetScribe, custom digital content to help keep pet owners engaged
Expert service descriptions, written to educate pet owners on a variety of services offered by your practice
Seeing is believing
Don't just take our word for it, learn more about how WebDVM can help your practice, or see what our friends at Dundas West Animal Hospital have to say about their experience.
Some examples of our work
Ongoing Toll-free Support
We're here for you every step of the way. Once your site is live our team provides ongoing toll-free support, team training, and answers to any questions you may have.
Secure Websites
All our sites include SSL, Hosting, and Cloudflare® Advanced Security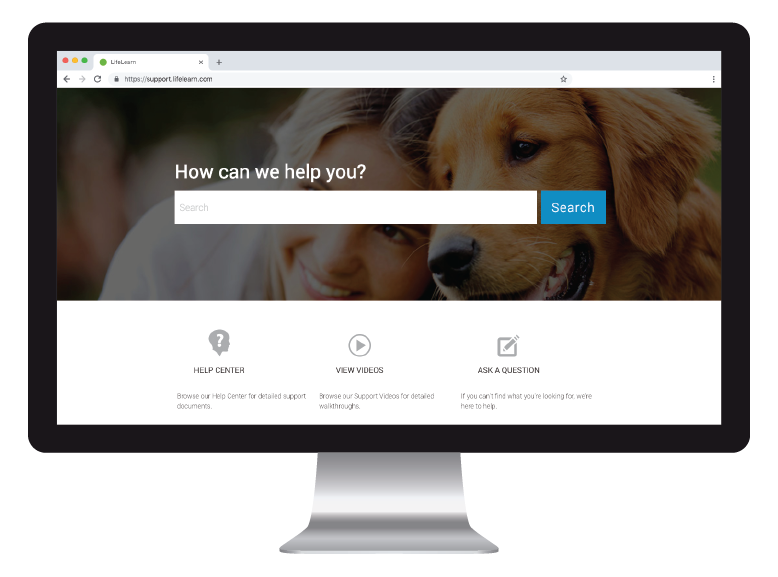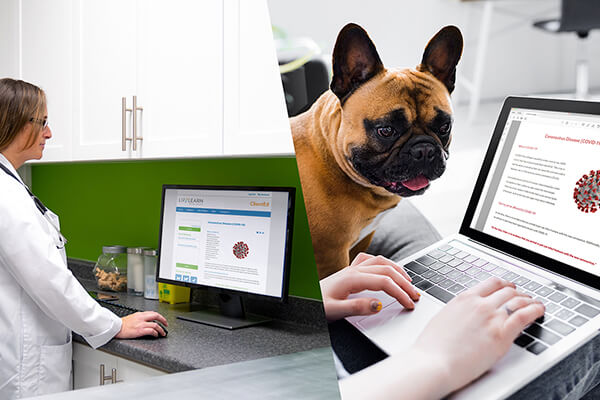 Prices start at $119/Month*
WebDVM is available in three editions, ask our sales team for a professional needs analysis and recommendation on which one is right for your practice.
*US Dollars for all customers outside of Canada
A WebDVM website can also include: