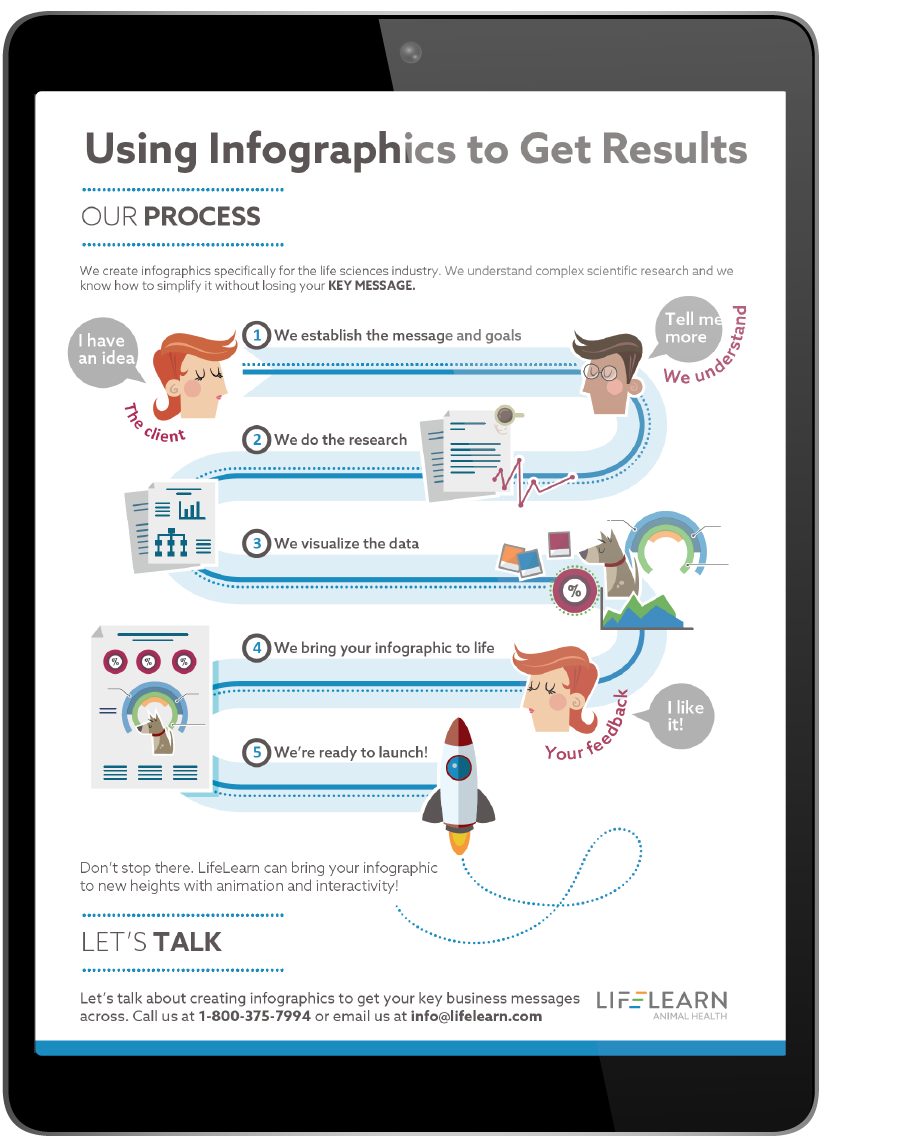 LifeLearn Industry Solutions help animal health organizations with custom digital education and communication products and services to help them market to their valued veterinary and pet-owner customers.
How We Work With You
You have unique products and services to bring to market. You have increased competition, and growing revenue targets to achieve.
LifeLearn's team is proven to help you more effectively strategize, write, design, and communicate your value proposition – across your own organization and into the marketplace. Engage the LifeLearn team and you'll also activate a whole new kind of competitive advantage.
Web Presence
Your web presence is your company's first line of visibility. Our marketing solutions help distinguish your brand.
We develop:
Engaging custom websites
SEO strategies and solutions
Social media strategies and campaigns
Multimedia Storytelling
Multimedia storytelling turns enthusiastic in-person stories into exciting and inspiring materials. We deliver this by developing:
Scripts and storyboards
2D and 3D animations
Whiteboard animations
Product marketing and training videos
Custom apps that train, teach and sell
It's not easy to keep audiences engaged—especially when you're trying to teach them something. We help our clients improve retention and inspire ongoing development through interactive learning experiences.
eLearning Solutions
Our solutions are developed by a team of programmers, graphic designers and Biomedical Communicators who consistently work at the leading edge of eLearning principles.
We develop:
Courses and webinars for a new product launch or a product refresh
Enterprise-wide continuing education programs and portals
Customer-facing learning programs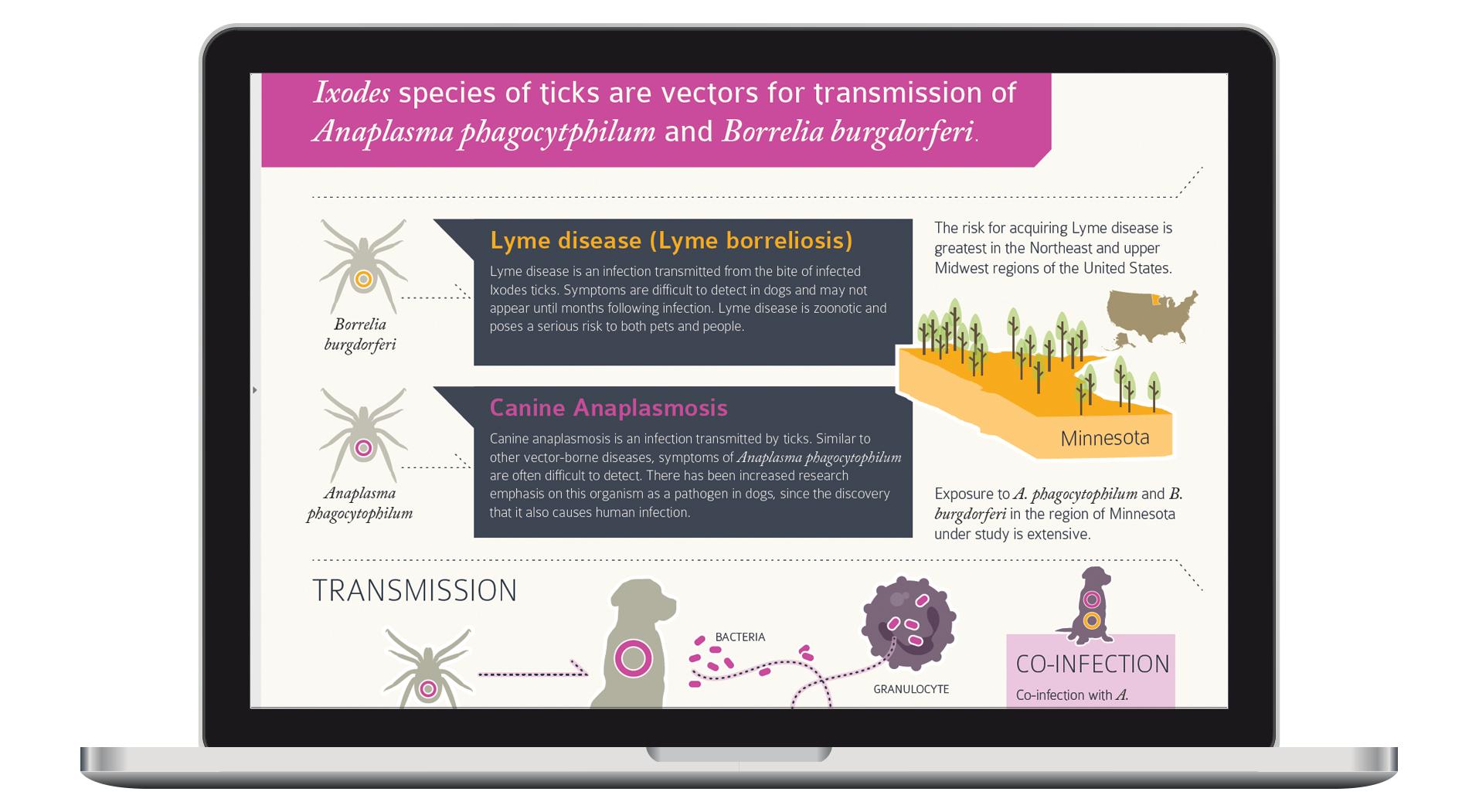 Engagement Learning
Engagement learning is designed to inspire your audience's natural competitive spirit and curiosity, and act as a catalyst for learning.
We develop:
Dynamic programs that incorporate games and simulations
Solutions for online, in-clinic visits, presentations, events and trade shows/conferences
Make an Impact
Leverage our strong network of veterinary experts across the animal health industry to help support events through Key Opinion Leader (KOL) management, symposia development, and focus group facilitation.
Attract attention and drive traffic before and during your event with interactive displays, print and digital signage, and interactive games.
Publications
Over 20 years' experience in the veterinary publications industry
Specialized, professional quality content
Content can be multi-purposed and used online, in journal publications, white papers, guides, books and email communications.