SEO Extreme
Search Engine Optimization for Veterinary Websites
Rank high in search engine results to attract more clients
In a highly competitive market, search engine optimization (SEO) is crucial to ranking your clinic website higher on search engines in order to attract more clients and grow your practice. But how do you get started?
Moreover, how do you easily track and improve your website's performance in search engines, day after day, without taking away from time helping patients?
The Solution: SEO Extreme
LifeLearn SEO Extreme is not an additional task to add to your day. SEO Extreme works for you as a time-saving service to:
Improve your online presence
Rank your practice higher in search engines
Adjust your SEO to keep your website ranking high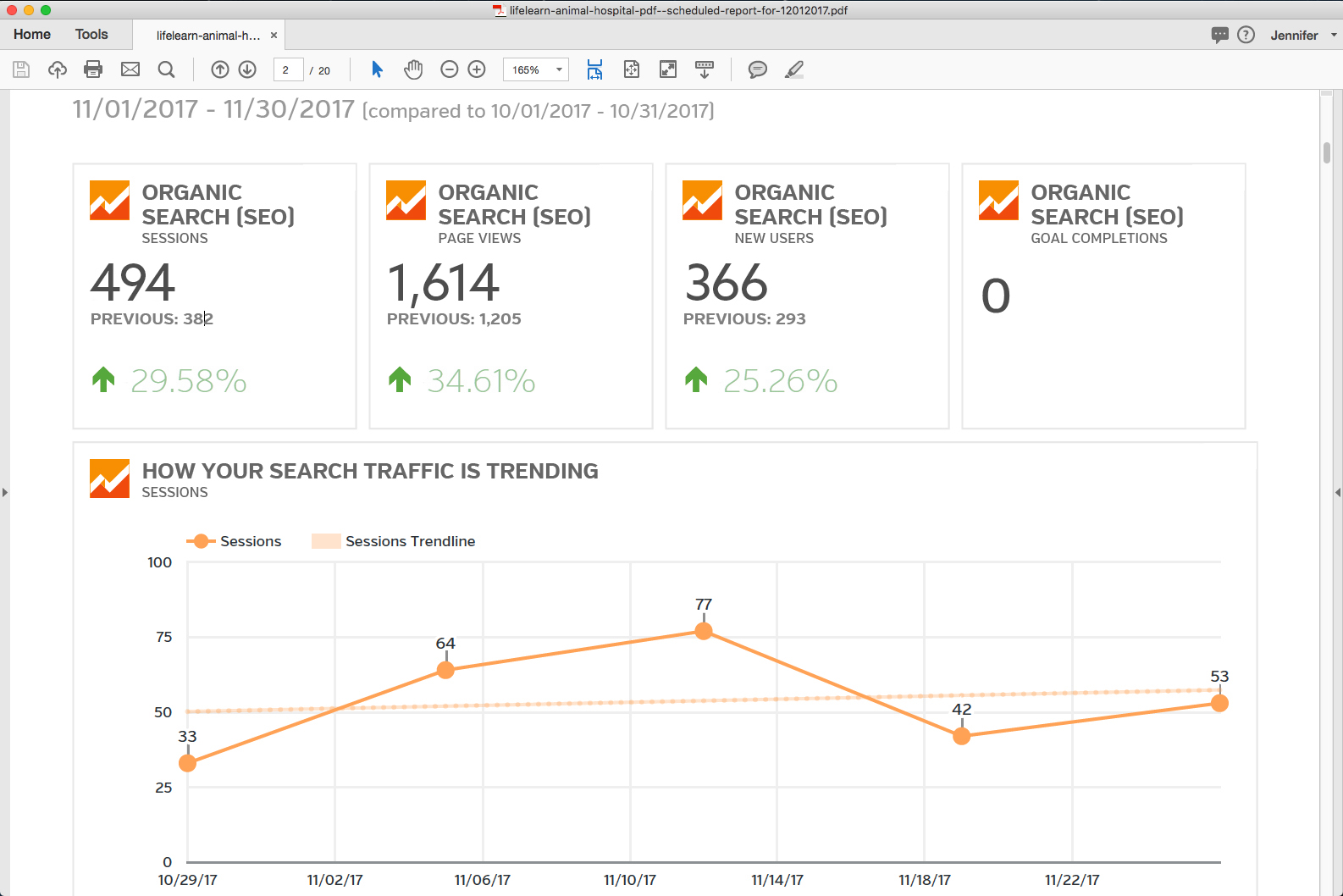 SEO Extreme features include
Keyword research including high-value veterinary practice niche words in your region to optimize your website's discovery
Goal conversion tracking to show you how many customers are booking appointments through your website
Expanded SEO reporting to show you how well your website is performing
Quarterly website audits to review your website's performance
Extreme page speed — configured ETags, clean code, compressed images and style sheets, and more to deliver content faster
You choose your level of involvement
Comprehensive but easy-to-understand monthly reports keep you in the loop to show you how your website is performing and deliver the information you need for informed decisions and SEO input.
Contact LifeLearn today to find out more about SEO Extreme.
SEO Extreme means full support
Included with SEO Extreme's quarterly audits of your website, a LifeLearn SEO Specialist will contact you every three months to review performance indicators, including:
Sessions – the number of monthly visitors from organic searches
Pageviews – the overall number of times your website was viewed in a month from organic search listings
New users – the number of visitors who have never visited your website before and discovered your website from organic search listings
If a quarterly call isn't enough, a dedicated LifeLearn Support Specialist is at your disposal if you have any questions or concerns.
| SEO Extreme Pricing | |
| --- | --- |
| USD/MONTH | $300.00 |
| CAD/MONTH | $300.00 |
SEO Extreme Pricing
USD/MONTH
$300.00
CAD/MONTH
$300.00