Complete Telehealth Solution
Petriage Telehealth: 2-Month Free Trial, No Commitment
Telehealth has gone from novelty to necessity for practices operating in the new normal. At LifeLearn Animal Health, we're committed to helping practices adapt and thrive. To help your practice better serve clients, save time, and improve efficiency, we're offering the complete Petriage telehealth solution *free for two months with no commitment. New and existing LifeLearn WebDVM and ALLYDVM customers are eligible for an additional month free.
*Offer valid until Sept. 30th, 2020. Offer applies to Petriage Premium service level only.
Petriage is a unique, robust, and flexible telehealth solution to easily integrate virtual veterinary care into your modern-day practice. Designed to optimize practice operations, efficiencies and patient care while adapting to changing protocols, Petriage empowers veterinarians to remotely care for patients while strengthening client relationships by increasing online consultations and compliance.
Teletriage
24/7 client triage tool drives appointments to your practice
Patent-pending Petriage Analysis Symptom Checker provides clients free 24/7 access to AI-driven symptom analysis with increasing levels of urgency, and a corresponding time range for receiving care.
Accessible through your practice website or the Petriage mobile app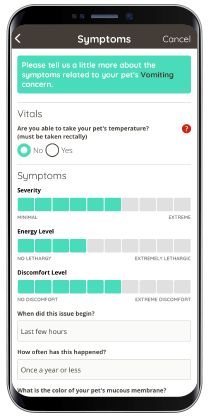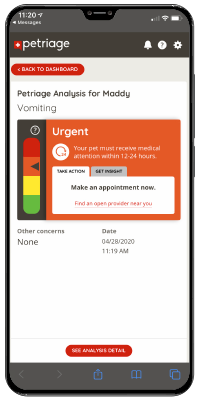 Telemonitoring
Increase compliance more efficiently while increasing revenue
eCheck Remote Monitoring enables veterinarians to schedule remote monitoring appointments. These appointments allow clients to share photos and videos as needed, providing a more efficient way to conduct post-care follow-ups while increasing compliance.
An intuitive and easy-to-use Petriage Clinic Dashboard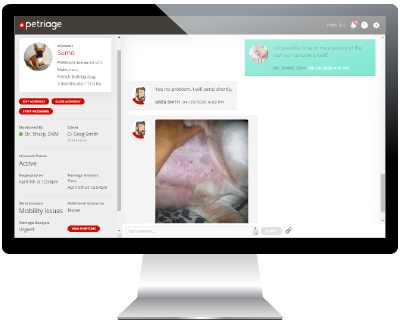 Telemedicine
Virtual veterinary care made simple through PIMS integration for seamless medical record keeping and invoicing
eConsults allow clients to request a virtual consultation where they can send text messages and share photos and videos with their veterinarian. From within eConsult, the veterinarian can initiate a video call for live, real-time video consultations.
Custom consultation fees and invoicing allow veterinarians to set their own prices
Custom scheduler allows veterinarians to easily set up and modify their consultation availability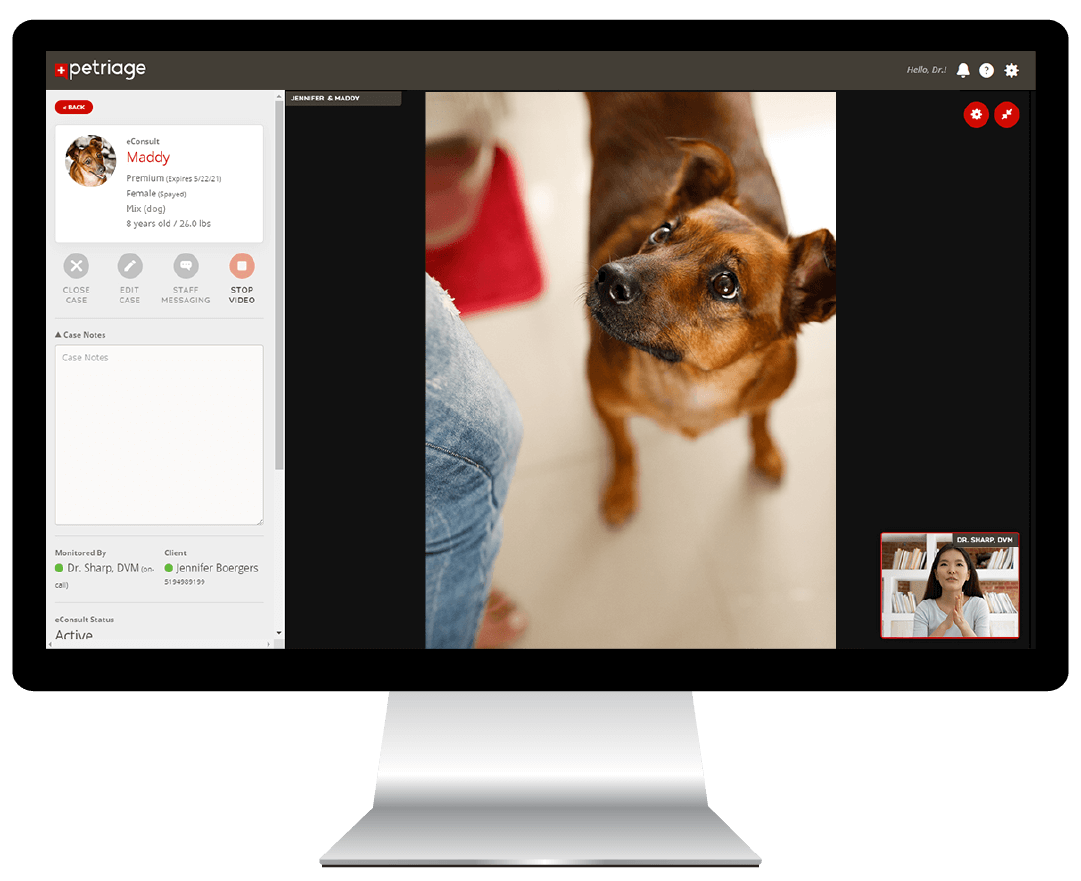 PIMS Integration = The Petriage Difference
Petriage has read and writeback capabilities to automatically sync triage, eCheck, and eConsult data with your practice management system's medical records.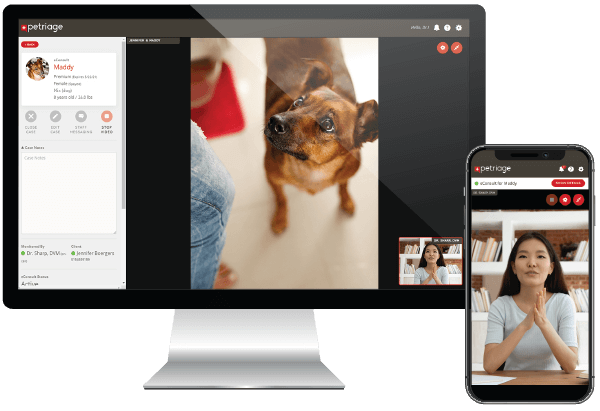 How It Works
1. Customize your clinic preferences and pricing and invite clients to join your Petriage portal through email, social, or in-clinic visits.
---
2. Capture cases by consulting directly with clients via the Petriage app.
---
3. Deliver consistent, high-quality care online and off, with all communications attached to a pet's medical record.
Prices Start at $49/Month*
Petriage is available in three levels. Schedule time with one of our subject matter experts to help you determine which one is right for your practice.
No Setup Fees
Unlimited Staff Users
Unlimited Consultations
Be up and running in as little as one week
*US dollars. Canadian price starting at $69/Month.
I manage a busy three doctor practice and we have been using Petriage for over three years. I have seen first-hand how this has helped us stay engaged with our clients, provide better care and drive business back to our clinic, rather than losing business to 24-Hour facilities. Our doctors love Petriage because it allows them to maintain a work-life balance. Our staff loves Petriage because it streamlines their workload since it is completely integrated into our practice management software. Our clients love Petriage because it helps them assess the urgency of their pets medical condition and they can engage us; their trusted veterinarian.

—Barb Kauffman, Veterinary Practice Manager
I truly believe Petriage is one of the leading experts in the field of telemedicine… It has kept our doctors available for physical appointments while being able to triage and give recommendations online in between appointments. They no longer have to wait until the end of the day to perform callbacks because they can have the communication with the client in between appointments. That communication is automatically entered into the medical record (we have Cornerstone), so there is no need for them to repeat the conversation in the medical record. It's a one and done.

—Kellie Bartlett, LVT, Practice Manager, Arlington Veterinary Hospital