Let us support you while you support your clients and patients
Practice Support Offer
In these unprecedented times, veterinary practices face new and unique operational and economic stresses while trying to carry out daily activities. Now, more than ever, practices need to stay connected with clients to communicate and educate, since the care and well-being of pets remains an important priority.
How can we help?
At LifeLearn Animal Health, we're committed to helping practices remain strong. To support you while you and your team support your clients and patients, we're offering our LifeLearn Practice Solutions Suite* for the first two months on us.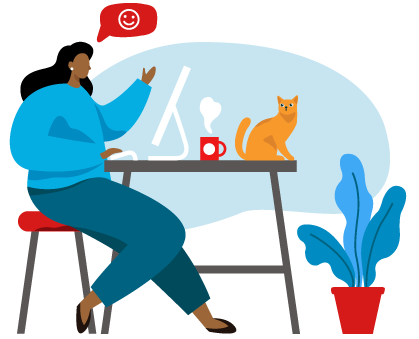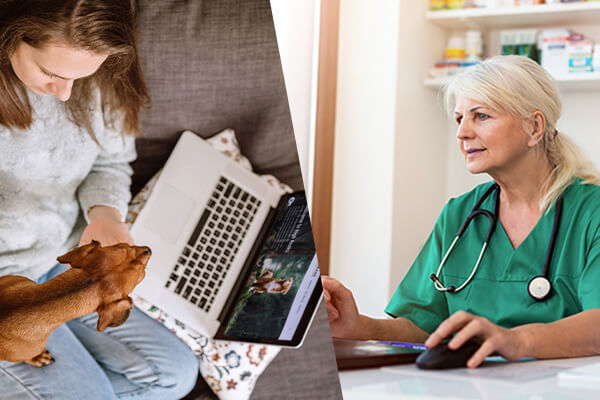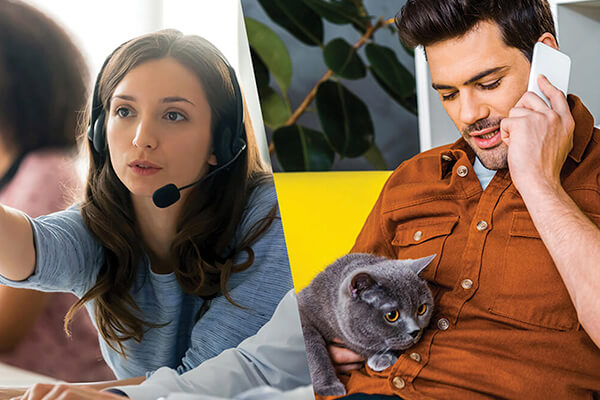 PetNurse
After-Hours Telehealth Triage Service
Veterinary medical organizations recommend that practices use telehealth to serve clients and patients while observing physical distancing. PetNurse provides clients with access to a Registered Veterinary Technician outside of regular practice hours. Though PetNurse strictly provides after-hours triage support, it is an effective way to give your clients 24/7 peace of mind for their pet health concerns.
ClientEd
Client Education Resource
Sharing trusted and reliable pet health information to pet owners during times of social distancing can be a challenge for some practices. ClientEd gives you and your clients access to one of the industry's largest pet health libraries. Searchable by category and available in hard copy and digital form, ClientEd's library has more than 2,100 illustrated pet health handouts written and reviewed by animal health experts, designed specifically for effective client education.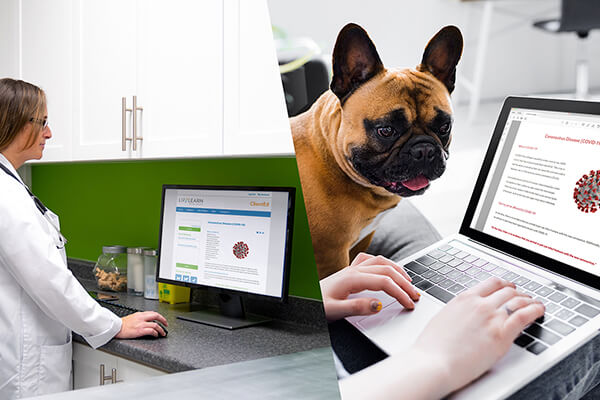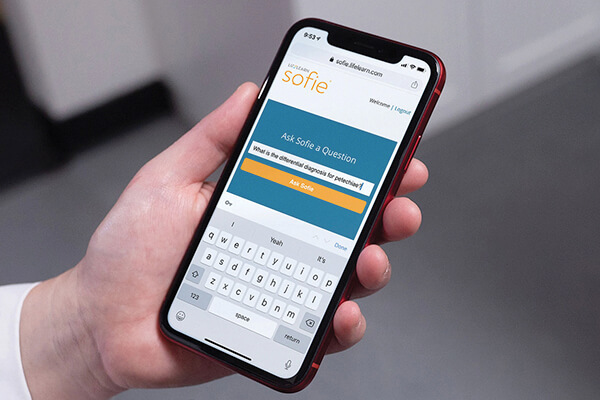 Sofie
Your Virtual DVM Assistant
As more and more veterinarians are having to work remotely (i.e. text, call and video chat with their clients), now is the perfect time to discover Sofie, your virtual DVM assistant. Accessible from anywhere that has an internet connection and from any device, Sofie provides veterinarians with instant access to the most current, trusted, and credible veterinary medical information. With over 40,000 pages from the best veterinary textbooks, journals, and conference proceedings in one powerful online library, Sofie searches multiple sources at once to deliver the most relevant and accurate results.
VetFolio
Online Veterinary Continuing Education for You + Your Team
With many CE learning programs canceled and deadlines looming for veterinarians to remain licensed, VetFolio (a joint venture of LifeLearn Animal Health and the NAVC) provides veterinary professionals and students with online access to over 500 hours of continuing education, scholarly articles, webinars, and podcasts for CE credit.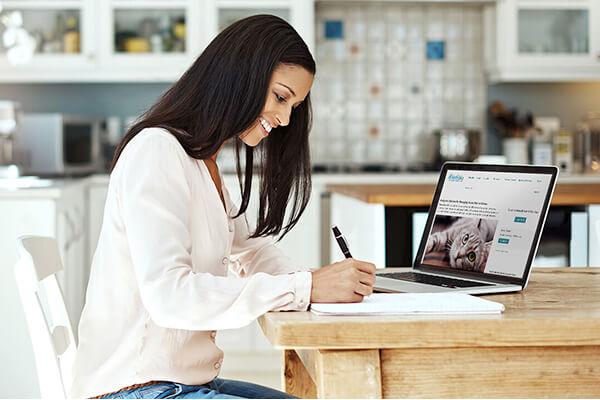 Like many veterinary practices, COVID-19 left us wondering how we were going to transition our practice to more effectively serve our clients virtually. LifeLearn's practice solutions allowed us to make the transition smoothly. With so much misinformation floating around about pet health and COVID-19, we appreciated knowing we were giving clients trusted pet health information and resources that come with our WebDVM website. And it was easy to email clients reliable ClientEd pet health information while observing physical distancing by sending ClientEd handouts directly from our PIMS system. Overall, LifeLearn's practice tools enabled us to quickly respond to the crisis to support and serve our clients.

—Leslie Shany, RVT, Westmount Animal Hospital
LifeLearn's Practice Support Offer is valid until June 30th, 2020. * ALLYDVM and VetScribe as a stand-alone product are not included in this offer.