Download Your Complimentary Feline Obesity Awareness Kit Today
Sign up below and receive our complimentary Feline Obesity Awareness Kit, complete with tools you can use in your practice to drive awareness around healthy cats.
Improve Awareness and Education Around Feline Health This Month.
Even though National Pet Obesity Awareness Day is over, it's never too late to educate your clients around the risks of feline obesity.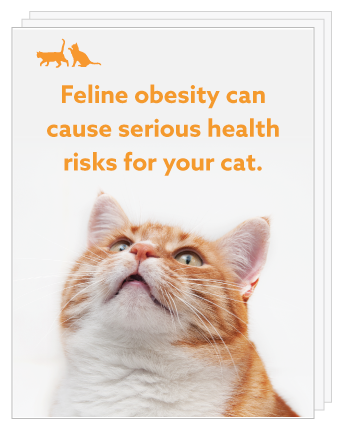 Download our complimentary Feline Obesity Awareness Kit, which includes:
A client education handout detailing the importance of feline health.
A printable poster for your veterinary clinic to encourage in-person conversations about how to keep felines healthy.
Two complementary social images to share on your Facebook page and engage followers.
Fill in the form below for access to this complimentary kit, for a limited time only!