Your veterinary team cares about the treatment you provide to pets and the support you provide to their owners. That's also why you're always searching for the best education, tools, and reference materials to remain current, and how to put the latest, most practical information in your clients' hands.
Increasing client compliance with your recommendations and advice is critical for better pet health outcomes, but it's also pivotal to the success of your bottom line. That's why, at LifeLearn, education is not only part of our legacy, it's at the heart of everything we do.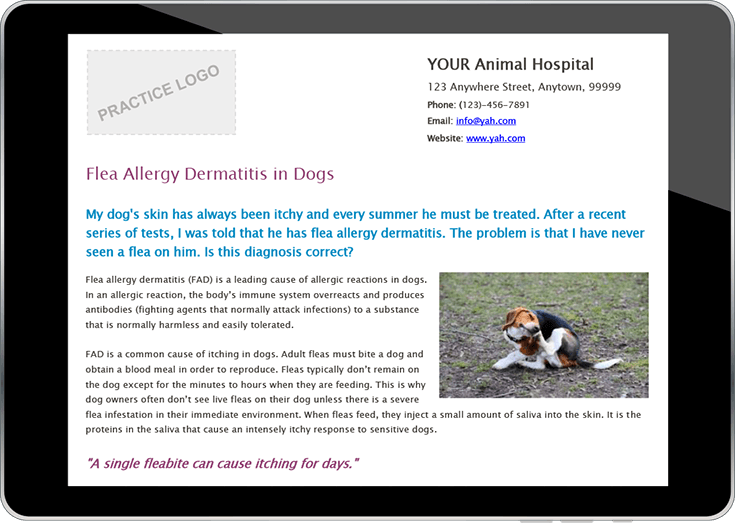 ClientEd
Your Client Education Resource
ClientEd is a learning platform that features a comprehensive online library of over 2,000 pet health articles written and reviewed by practitioners and animal health experts, and designed specifically for effective client education.  Backed by established adult learning strategies, our mission is to help pet owners – because when they understand their pet's health, they're more likely to comply with your treatment recommendations.