About Debbie Stoewen
DVM, MSW, RSW, PhD
Debbie Stoewen is a licensed veterinarian and registered social worker with a PhD in Epidemiology, specializing in veterinary medical communication. She is the Director of Veterinary Affairs at LifeLearn Animal Health wherein she supports innovative initiatives in veterinary continuing education across North America, and provides a fully accredited, evidence-based CE program called The Social Side of Practice. The Social Side of Practice offers guidance, insights, and strategies on the nonmedical aspects of practice so veterinary professionals can offer the very best to their patients, clients, and each other.
Dr. Stoewen has published close to 30 articles in veterinary and social work journals and newsmagazines and given over 375 presentations internationally in the areas of veterinary wellness, veterinary-client-patient communication, teamwork, organizational culture, and leadership. She is an academic, entrepreneur, and facilitator, committed to advancing the health and welfare of people and animals at the intersections of industry, academia, and civic society.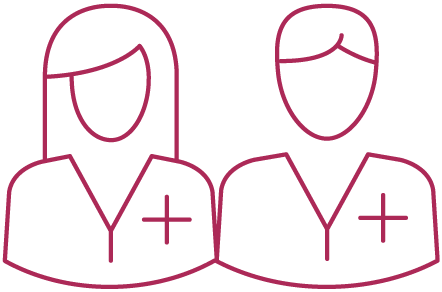 Professional Membership
---
College of Veterinarians of Ontario
Ontario Veterinary Medical Association
Canadian Veterinary Medical Association
Ontario College of Social Workers and Social Service Workers
Ontario Association of Social Workers
American Veterinary Medical Association
International Veterinary Communication Institute
International Association for Animal Hospice and Palliative Care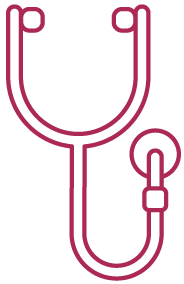 Professional Volunteer Activities
---
Member of Board of Directors for the OVMA Farley Foundation, Jan. 2013 – present
Member of the OVMA Veterinary Wellness Initiative, 2015
Project Advisor for the National Compassion Fatigue Task Force, 2015
Get to know Debbie
As a veterinarian, social worker, speaker, educator, author, and creator of The Social Side of Practice, Debbie has much to offer. With 25 years of practice experience, including being the founder and proprietor of a companion animal hospital, she is well-versed in the daily realities of veterinary practice. She adds to this an advanced understanding of personal well-being, interpersonal dynamics, and veterinary-client-patient communication, giving her a unique vantage point on the social aspects of practice.
As an enthusiastic lifelong learner, she encourages others to learn, grow, imagine, and reach for their highest aspirations. She believes in people and possibilities. Through this mindset, she creates and delivers continuing education for veterinary professionals. As well as sessions from The Social Side of Practice, she offers custom-designed sessions to meet learners' interests. With university teaching expertise, her sessions are evidence-based and referenced and are also RACE-approved. No matter what the topic, through the lens of positive psychology, she focuses on the possibilities – not the problems. And she makes learning fun! From informal roundtable discussions to interactive workshops to time-honored presentations, Debbie engages her audience with new ways of looking at who they are, what they do, and where they want to go.
Launched in 2014, The Social Side of Practice has been shared with over 7,000 people at veterinary practices, veterinary and veterinary technology colleges, university-sponsored veterinary wellness days, veterinary academy and association meetings, veterinary leadership meetings, and provincial, national, and international veterinary and social work conferences.
Oh, the Places She's Gone!
What people are saying
Debbie has inspired thousands of veterinary professionals to move towards greater health, happiness, and prosperity in practice. If you would like to speak with her about an upcoming engagement, please e-mail her at [email protected].
"Amazing information to be introduced to. I think it will be beneficial to all of us."
"Very well presented. Debbie is an excellent speaker with a very warm demeanor."
"This is a wonderful eye-opener to a world that has been held on the back-burner for way too long!"
"Really enjoyed this speaker. Gave me lots to think about and inspired me to look into aspects of change."
"Realized that there is a lot that my clinic needs to learn. Will try to use her tips."
"She was wonderful to listen too, quite knowledgeable, and up-to-date on the latest issues in the veterinary profession."
"Engaging speaking and a wealth of information. Very helpful and inspiring. Perfect amount of detail included and well-planned approach to discussing sensitive issues."
"The content was spot on. Helped with some ideas to deal with stress in the workplace. Very knowledgeable in the field."
"The speaker was knowledgeable and easy to open up to, and the presentation interactive and interesting."
Debbie is a featured editor in The Canadian Veterinary Journal with the Veterinary Wellness column:
Compassion – A health care priority, core value, and ethical imperative. CVJ Vol 60, No. 7, 2019
Understanding compassion fatigue.CVJ Vol 60, No. 9, 2019.
Burnout: Prescription for a happier healthier you. CVJ Vol 59, No. 5, 2018.
Dimensions of wellness: Change your habits, change your life. CVJ Vol 58, No. 8, 2017.
Wellness at work: Building healthy workplaces. CVJ Vol 57, No. 11, 2016.
Veterinary happiness. CVJ Vol 57, No. 5, 2016.
Health and wellness. CVJ Vol 56, No. 9, September 2015.
Suicide in veterinary medicine: Let's talk about it. CVJ Vol 56, No. 1, January 2015.
For a full set of publications, including peer-reviewed publications, check Research Gate.
Debbie has also written articles for veterinary and social work news magazines:
Creating memorable moments: Best practices in veterinary client-patient communication. Canadian Vet (2017) 12(4):16-18.
Compassion Satisfaction: Flourishing in Practice. SVMA Newsletter Vol 51, Issue 2, May 2016.
Understanding compassion fatigue and what can be done about it. Canadian Vet (2014) 9(3):18-19.
Compassion Fatigue. Canadian Vet (2011) 6(4):13-15.
Conversations for Success. MVMA News&Views Winter 2016 Issue, January 2017.
Celebrating the Human-Animal Bond: Therapy with the Four-Footed Therapist. British Columbia Association of Social Workers Perspectives Newsmagazine Spring/Summer issue (2014). Reprinted by the Manitoba Institute of Registered Social Workers (2014).
Media
Courses
In this special-edition CE course, Dr. Debbie Stoewen examines the importance of personal distancing to safeguard mental health against unprecedented pressures and stresses caused by COVID-19. At the end of this course, participants should be familiar with how COVID-19 is creating stress and uncertainty, coping techniques that support personal distancing, and wellness activities that can help you cope during the pandemic.
Newspapers, television
Debbie was the official spokesperson for the OVMA SafePet Program, 2007-2010 and a member of the OVMA Animal Welfare Task Force, representing the OVMA as speaker promoting Bill 50 with the Standing Committee on Justice Policy. Debbie was featured in numerous news media interviews on the OVMA SafePet program (e.g. Toronto Star, Globe & Mail) and on TV with host Ann Rohmer, City TV, CP24.
University news magazine
Debbie was featured in Wilfrid Laurier's issue of Laurier Campus in 2010, Understanding the Human-Animal Bond
Radio
Debbie occasionally contributes to radio interviews. Most recently she gave an interview on Veterinarian Suicide with Radio Health Journal, and an interview called Finding the Joy – Softening the Loss with Your Life Unlimited.
---
The Value of Continuing Education
LifeLearn has long recognized the value of lifelong learning – thus our name! Originating 25 years ago from the Ontario Veterinary College, LifeLearn has prided itself on providing innovative continuing education for veterinary professionals. With the information era that we're in, the necessity for – and opportunities within – lifelong learning are unprecedented. The only thing for certain is change, and with change, there will always be the need for ongoing learning. Continuing education is vital to ensure competent, well-informed, and professional veterinary practice, and as we look to the future, it will not just define what veterinary professionals do and how they do it, but where the profession will go. We're glad to share the journey.
Explore LifeLearns continuing education resources: