ALLYDVM
Communication + Retention System
Optimize your client communications and clinic profitability
On average, veterinary practices have over 1,091 active patients who are missing reminders, and 19 chances per day to schedule additional appointments for those patients. Adding even just one extra appointment per day will result in better financial outcomes for your practice, and greater health outcomes for your patients.
ALLYDVM's sophisticated communication and retention system is one of the veterinary industry's most powerful software solutions for improving client communications, engagement, and patient health. The ALLYDVM solution includes a unique Retention Calendar, a powerful Client Communications system, a convenient client-facing Mobile App and an optional, engaging Loyalty Program.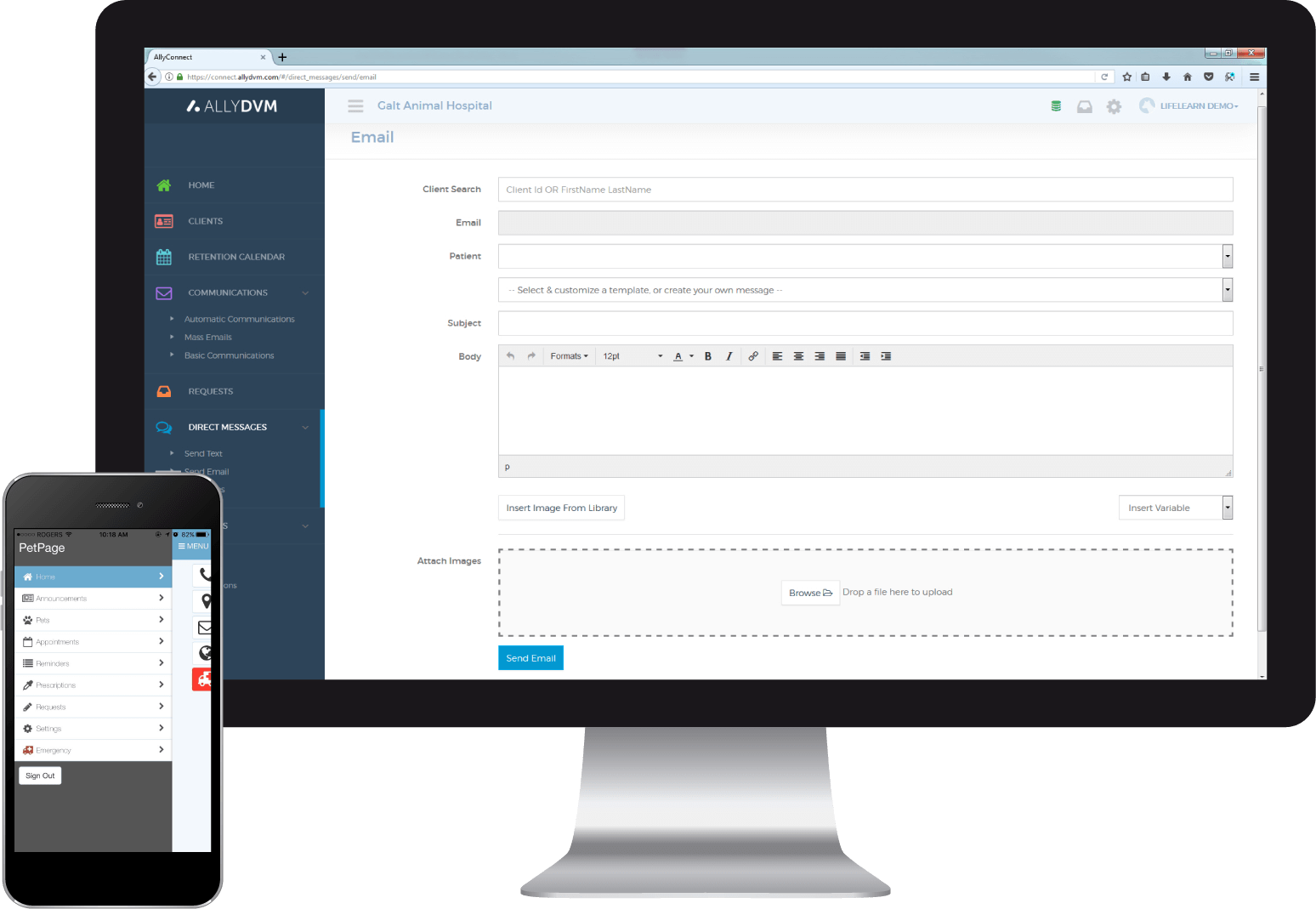 Decrease no-shows for greater ROI
According to research published in Veterinary Advantage, one group of practices saw a 17.9% drop in missed appointments and $59,000 in additional revenue over nine months after using ALLYDVM.
Improve client compliance
ALLYDVM far exceeds other client communication systems with automated email, text, and postcard communications, ensuring the most accurate client contact information, and timely follow-up reminders.
Strengthen client relationships
ALLYDVM empowers pet owners to be more involved in their pet's health. With its powerful sync functionality, clients get access to pet health records, and a direct line of communication with your practice, so you can stay up to date and in touch with your clients.
Increase practice profitability
ALLYDVM's industry-leading Retention Calendar automatically tracks missed reminders and appointment opportunities, and built-in prompts make it much easier for your staff to book past-due appointments.