Claim Your Free 30-Day Trial of Sofie Today
Access the best veterinary reference material in seconds.
Book a demo today and also get a free Google search consultation.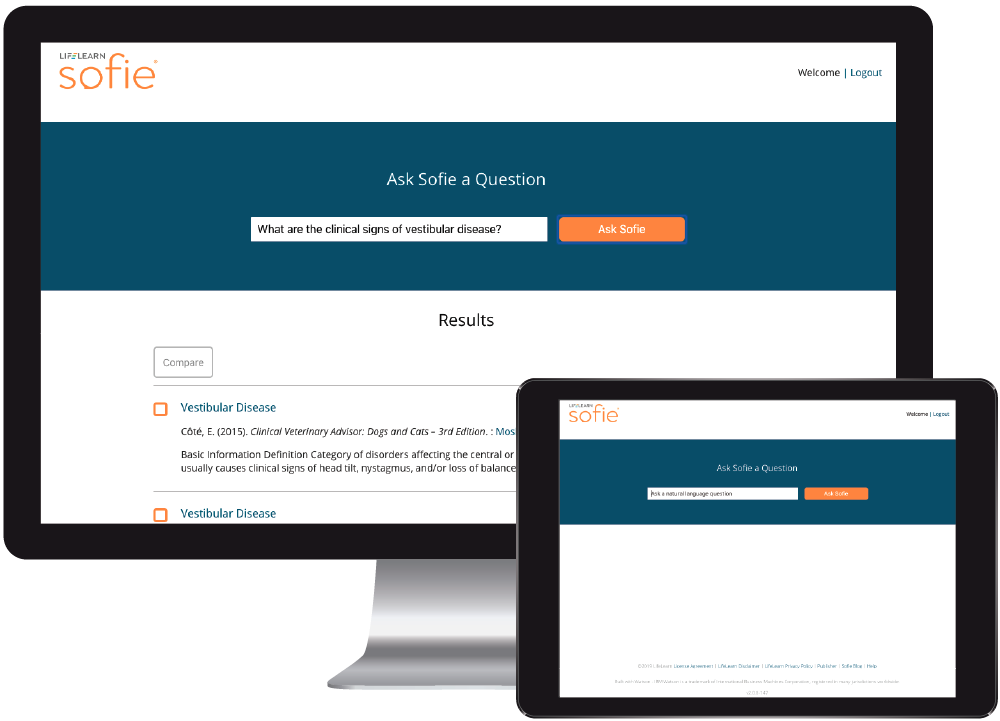 With over 40,000 pages from the best veterinary textbooks, journals, and conference proceedings in one powerful library, LifeLearn Sofie was created by veterinarians for the sole purpose of empowering veterinarians and their teams with lightning-fast access to the most current, trusted, and credible veterinary medical information.
Empower Your Practice with Leading-Edge Technology
The key to Sofie's leading-edge technology is IBM Watson®, an innovative, cognitive computing system that uses augmented intelligence to rapidly search and deliver information from Sofie's vast information library. This includes everything from differentials and drug information to diagnostic and treatment advice.