Complete Telehealth Solution for Veterinary Practices
Petriage Telehealth: 2-Month Free Trial, No Commitment
Telehealth has gone from novelty to necessity for practices operating in the new normal. At LifeLearn Animal Health, we're committed to helping practices adapt and thrive. To help your practice better serve clients, save time, and improve efficiency, we're offering the complete Petriage telehealth solution *free for two months with no commitment. New and existing LifeLearn WebDVM and ALLYDVM customers are eligible for an additional month free.
*Offer valid until Sept. 30th, 2020. Offer applies to Petriage Premium service level only.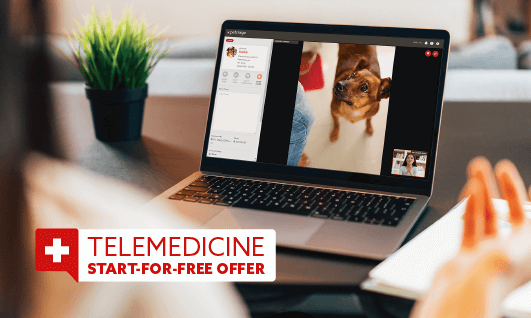 Note: Petriage is a telemedicine system for use by veterinary practices and is not a pet health diagnostic app for at-home use by pet owners.